The truth is, I haven't been me for over a year and a half now. Not the me that I spent my entire life building up to, the me that I could call myself proud to be. I used to know exactly who I was and what I wanted with my life.
My husband and I knew we wanted to have a baby, and couldn't have been more happy when we achieved that goal. I always just assumed that I could be me and just have a little one be there with me. I was mistaken.
I wouldn't trade my son for anything in the world. He makes my life worth living every day, and no matter what happened the day before, he smiles at me in the morning and bounces up and down in his crib in anticipation of me picking him up. And yesterday fades to a distant memory and it's all okay again.
Unfortunately other events, other circumstances, have changed me more than I could have ever forseen. First of all was being sick for eight months. I'm not exaggerating here, when I say I had morning sickness all day, every day, for about eight of my nine month pregnancy. I put my jewelry and my Etsy shop on hold. It was next to impossible to get motivated, much less create, anything under those circumstances.
I knew going into it that there was a possibility that I wouldn't lose the pregnancy weight. I accepted that, as I gained 55 pounds during the pregnancy. I didn't go out and spend a bunch of money on maternity clothes, but not a thing I owned pre pregnancy fit anymore. I toughed out being less than fashionable for several months until my son was born, and another several months after that. Fashion was always a large part of my personality. Boots, I really missed the boots. I lost some of the weight but there was still a lot left. Pre-pregnancy I completely under appreciated the ability to walk into a store, see something I like, and grab a small or medium and not even wonder if it would fit or not. I had no idea what size I was anymore, and trying stuff on only made me depressed.
Aside from not working on my jewelry for nine months, and not being able to wear any of the clothes I loved before I had my son, being a stay at home mom was a lot more work than I was prepared for. My husband goes to work, he goes out with his friends on his days off and partakes in his hobbies, and I stay home and be mom all day every day. As my son gets older he's harder to keep up with. He's crawling and standing, he's into everything he shouldn't be, and his basic needs are really demanding. I used to be able to squeeze in my jewelry while he played on the floor, but now I can't take my eyes off him. I can only work on my jewelry while my husband is home, and that's not often.
When I did have the rare time on my hands to work, I was getting inspiration in the wrong places. I was idolizing an artisan that inadvertantly took my work in the wrong direction. It wasn't me, it didn't represent me well. I had lost the sense of myself that made me love the jewelry I created.
So there I was. Completely lost.
But now that I know I've been lost, I can start to find my way back.
A few months ago I decided I was going to get back into my pre-pregnancy clothes. Since June I've lost all but the last five pounds, and I'm wearing all my old clothes again.
I'm no longer idolizing anyone or anything, and I'm looking to myself for inspiration, to create jewelry as I used to, to create the things I love, the things that represent me as an artist, as a person.
My birthday is at the end of the month and I intend to replenish my wardrobe, I haven't been shopping for clothes since I got pregnant. It's my gift to myself, for my birthday to celebrate who I am, and to celebrate having lost the baby weight.
I still don't have a lot of time to work on my jewelry, but I've come to accept it. My son comes first, and if I have to squeeze in my hobby in ten minute intervals, or only on the days my husband is home, then so be it.
Fall is my favorite time of year, and I'm taking it all in. The leaves are gorgeous, the air is crisp, and the promise of holidays and good times with family are in my heart.
Not to mention, coats and fun warm weather accessories =)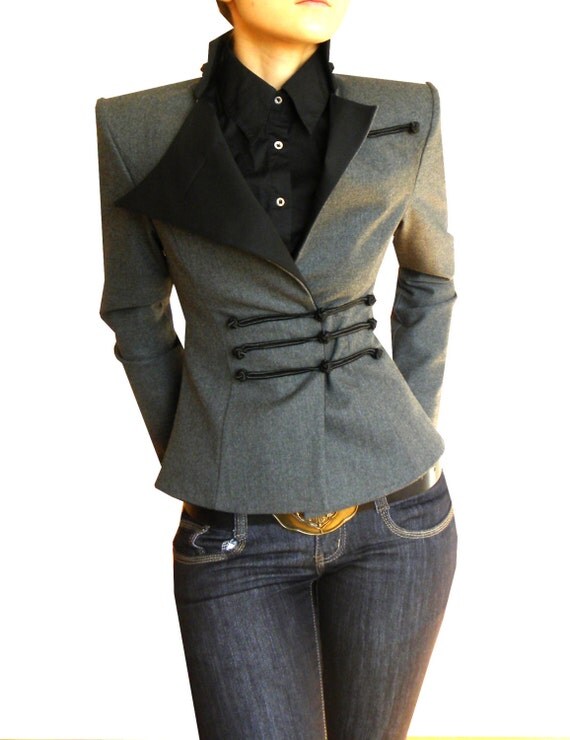 Lili Jacket by Lauragalic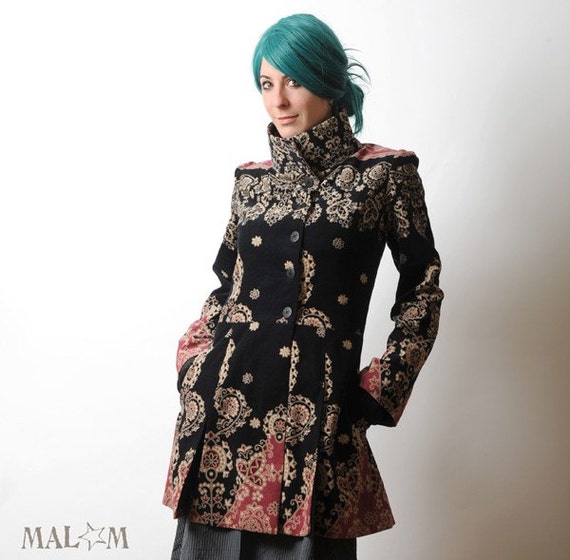 Balance Baroque Frock by Malam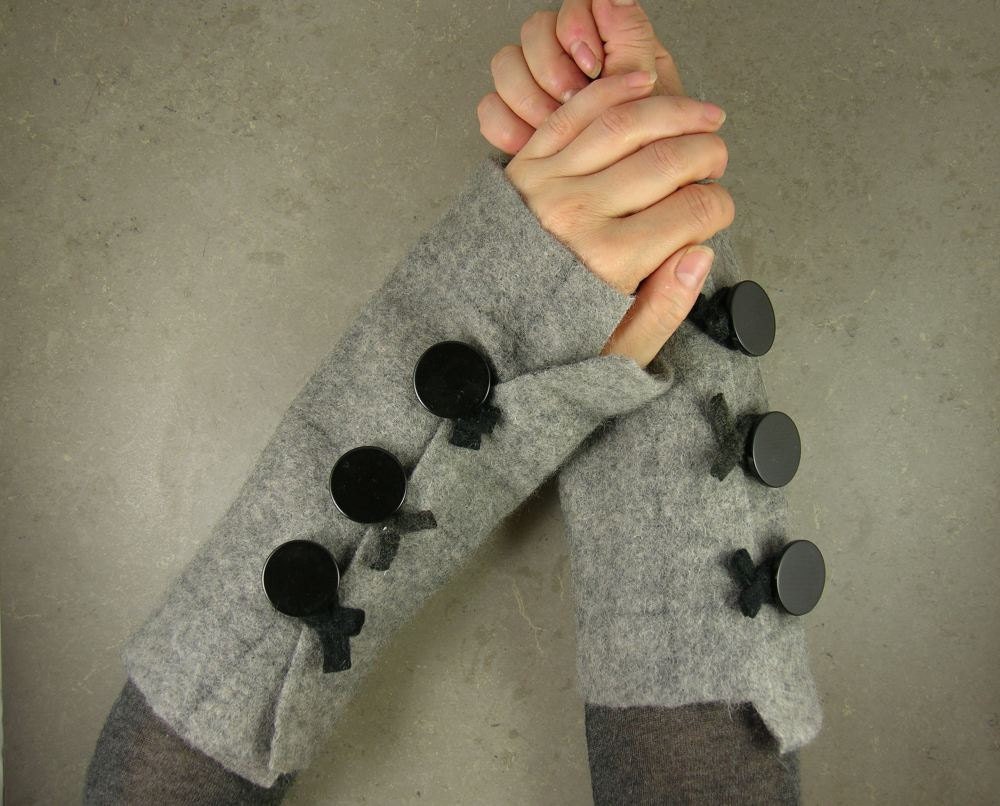 Arm warmers by Piabarile

Here's to finding yourself.