Yea I'm a day late with the things to love.
Been very busy with a fussy baby.
Anyway, these are some things I pulled from the favorites I added on Etsy this week.
Love these ankle chains from
Dear Bearcat.
What a crazy name. I'm thinking I might be making myself a pair of these in the near future. I made some foot sandals out of chainmaille once upon a time and they were quite popular. Though styled differently, I love how these ankle chains drape across the top of the foot. And I love the nude heels.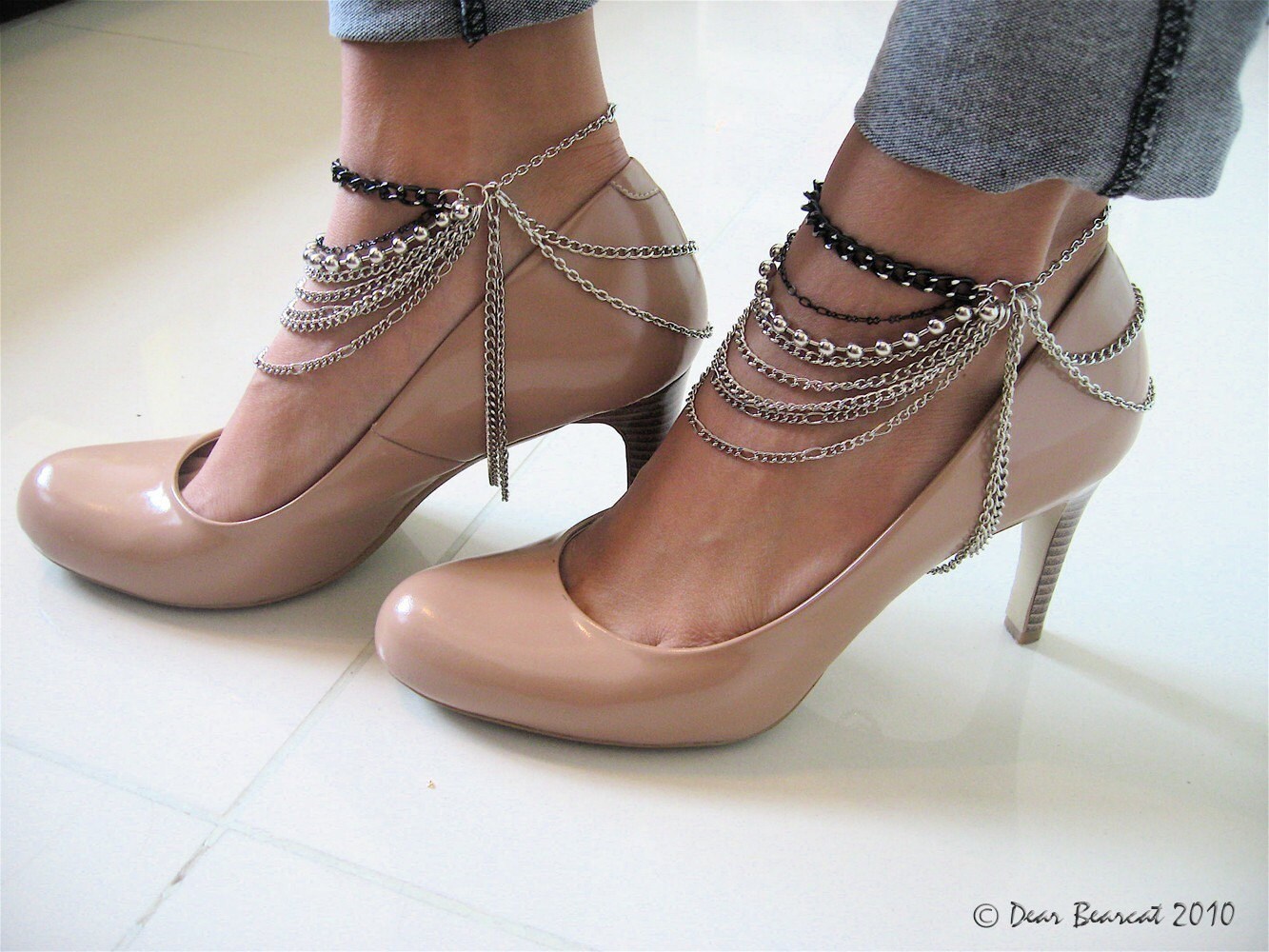 These earrings from
Fanciful Devices
are dripping with rustic elegance.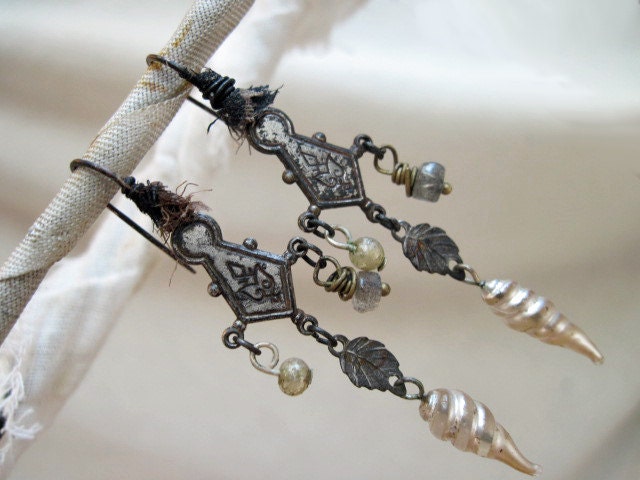 I was browsing elephant graphics for my son's first birthday party coming up, and though not what I was looking for as far as birthday decor, I found this print by
The Haunted Hollow Tree
. This print just speaks to me, the elephant being one of my favorite forms for the last three or four years.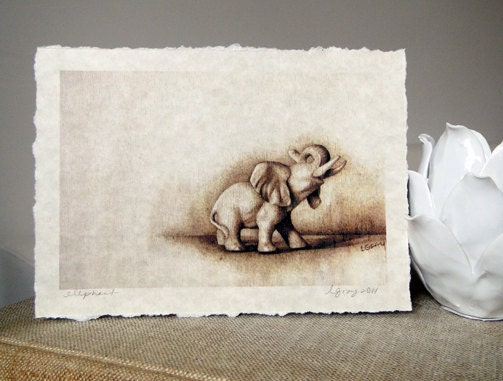 And I've been looking for a new messanger bag. I'm pretty in love with this one from
ikabags
. Been thinking of making my own in canvas..... if I ever get the time.